The Collected Works of Panchen Zangpo Tashi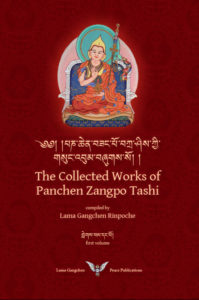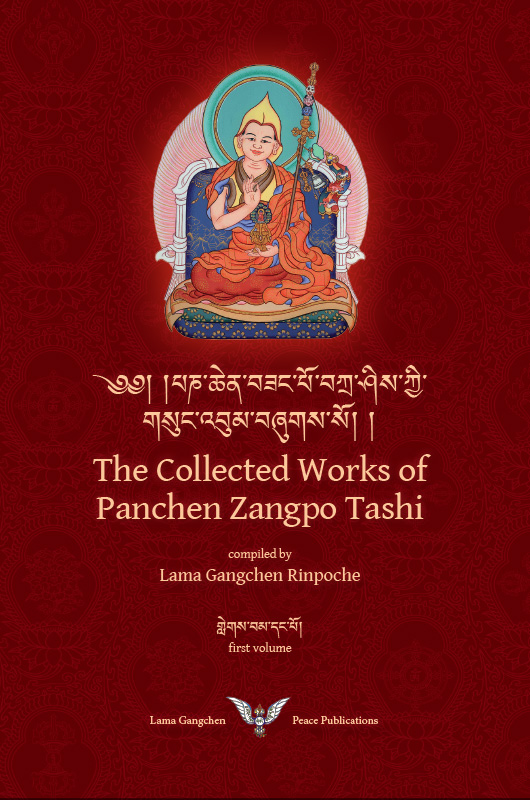 Panchen Zangpo Tashi was an important Tibetan buddhist master of the fifteenth century and founder, together with the first Dalai Lama, of the Tashi Lhunpo and Gangchen Chopel Ling monasteries.
This precious text has been compiled and made available by Lama Gangchen, Panchen Zangpo Tashi's present incarnation. It includes his sutra writings on the key mahayana philosofical subjects like the taking refuge, the law of karma and tenets of Buddhist and non Buddhist world views, a key to the Middle Way philosophy, a commentary on Chandragomin's explanation of the bodhisattva's vows and a short description of Buddhist cosmology.
The volume contains the Original Tibetan text and the english traslation
Author: T.Y.S. Lama Gangchen
Title: The Collected Works of Panchen Zangpo Tashi
First edition: November 2015
Number of pages: 591
Suggested donation: € 32.00