Black Manjushri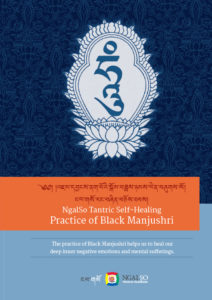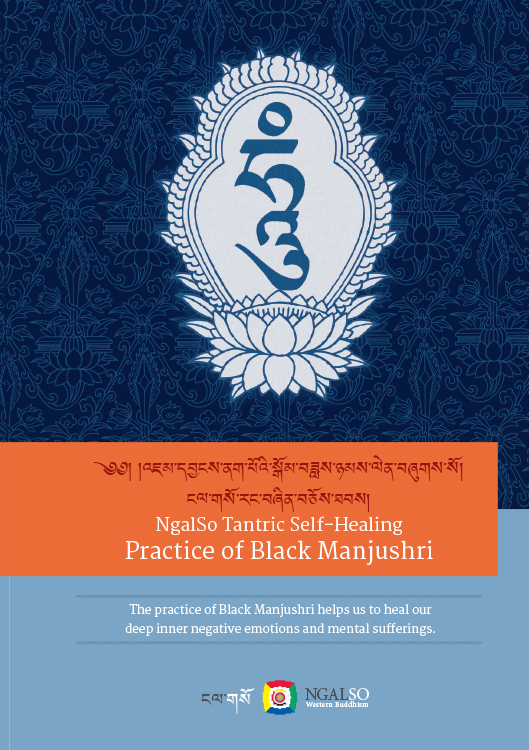 Black Manjushri is the wrathful healing form of Manjushri, the Buddha of Wisdom. This practice helps us to heal our deep inner negative emotions and the mental sufferings that arise due to problems or sickness; it is also a powerful antidote against the harm and disturbances caused by negative astrological influences.
There are numerous benefits to this meditative practice because above all, it supports both mentally and physically, those suffering from so-called "incurable" diseases such as aids and cancer. It helps us to confront and deal with the negative emotions such as anger, depression, fear and denial that arise when we are challenged by serious health problems or when we are confronted with problems in our daily life.
The practice of Black Manjushri can also be used to purify the negative consequences that can be created, for example, when we perform a marriage ceremony, hold a cremation or cut down trees on astrologically inauspicious days. This practice gives us the opportunity to stop our energy flowing into the wrong path, due to astrological influences.
Author: T.Y.S. Lama Gangchen
Title: NgalSo Tantric Self-Healing – Black Manjushri
First edition: 2002
Second edition: 2008
Number of pages: 34
Sugested donation: €10
Also available in: Italian